My Era Moved Different Unisex Hoodie
My Era Moved Different Unisex Hoodie
 80/20 cotton/polyester fleece fabric
Jersey-lined hood
Front pouch pocket
Unisex
 80/20 cotton/polyester fleece fabric
Jersey-lined hood
Front pouch pocket
Unisex
Integrity
Quality material, Best color scheme, Red & Black so it goes with all the OG color way J's..
The Message & the Man!
D
DJ 640
(Hyattsville, US)
The Joint is Tight!! (DC Slang Meaning "I Love IT")
Really Like the Hoodie!!! Thinking about getting the Crack Era Next!!! Hopefully before the weather breaks of course !!!
Recommended For You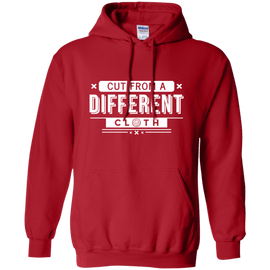 {"id":2192639852603,"title":"Cut From A Different Cloth Unisex Hoodie","handle":"don-diva-hoodie-men-cut-different-cloth","description":"\u003cmeta charset=\"utf-8\"\u003e\n\u003cp\u003eCUT FROM A DIFFERENT CLOTH\u003cbr\u003e\u003c\/p\u003e\n\u003cul\u003e\n\u003cli\u003e\u003cspan\u003e 80\/20 cotton\/polyester fleece fabric\u003c\/span\u003e\u003c\/li\u003e\n\u003cli\u003eJersey-lined hood\u003c\/li\u003e\n\u003cli\u003eFront pouch pocket\u003c\/li\u003e\n\u003cli\u003eUnisex\u003c\/li\u003e\n\u003c\/ul\u003e","published_at":"2023-01-08T15:33:55-05:00","created_at":"2019-04-04T11:44:42-04:00","vendor":"DDGM","type":"Apparel","tags":["apparel","don diva apparel","Don Diva Design","Gentlemen","hoodie","Long Sleeve","Men"],"price":5500,"price_min":5500,"price_max":5500,"available":true,"price_varies":false,"compare_at_price":8000,"compare_at_price_min":8000,"compare_at_price_max":8000,"compare_at_price_varies":false,"variants":[{"id":20755748814907,"title":"Ash \/ S","option1":"Ash","option2":"S","option3":null,"sku":"1-CDC-H-A-S","requires_shipping":true,"taxable":false,"featured_image":{"id":8000676757563,"product_id":2192639852603,"position":2,"created_at":"2019-04-04T11:44:52-04:00","updated_at":"2020-08-28T19:12:46-04:00","alt":null,"width":1155,"height":1155,"src":"\/\/dondivaglobalmedia.com\/cdn\/shop\/products\/DynamicImageHandler_9c853eb8-c9fd-412e-9995-a3f9c50aa65d.png?v=1598656366","variant_ids":[20755748814907,20755748847675,20755748880443,20755748913211,20755748945979,30274010447931]},"available":true,"name":"Cut From A Different Cloth Unisex Hoodie - Ash \/ S","public_title":"Ash \/ S","options":["Ash","S"],"price":5500,"weight":907,"compare_at_price":8000,"inventory_management":null,"barcode":null,"featured_media":{"alt":null,"id":2711466737723,"position":2,"preview_image":{"aspect_ratio":1.0,"height":1155,"width":1155,"src":"\/\/dondivaglobalmedia.com\/cdn\/shop\/products\/DynamicImageHandler_9c853eb8-c9fd-412e-9995-a3f9c50aa65d.png?v=1598656366"}},"requires_selling_plan":false,"selling_plan_allocations":[]},{"id":20755748847675,"title":"Ash \/ M","option1":"Ash","option2":"M","option3":null,"sku":"1-CDC-H-A-M","requires_shipping":true,"taxable":false,"featured_image":{"id":8000676757563,"product_id":2192639852603,"position":2,"created_at":"2019-04-04T11:44:52-04:00","updated_at":"2020-08-28T19:12:46-04:00","alt":null,"width":1155,"height":1155,"src":"\/\/dondivaglobalmedia.com\/cdn\/shop\/products\/DynamicImageHandler_9c853eb8-c9fd-412e-9995-a3f9c50aa65d.png?v=1598656366","variant_ids":[20755748814907,20755748847675,20755748880443,20755748913211,20755748945979,30274010447931]},"available":true,"name":"Cut From A Different Cloth Unisex Hoodie - Ash \/ M","public_title":"Ash \/ M","options":["Ash","M"],"price":5500,"weight":907,"compare_at_price":8000,"inventory_management":null,"barcode":null,"featured_media":{"alt":null,"id":2711466737723,"position":2,"preview_image":{"aspect_ratio":1.0,"height":1155,"width":1155,"src":"\/\/dondivaglobalmedia.com\/cdn\/shop\/products\/DynamicImageHandler_9c853eb8-c9fd-412e-9995-a3f9c50aa65d.png?v=1598656366"}},"requires_selling_plan":false,"selling_plan_allocations":[]},{"id":20755748880443,"title":"Ash \/ L","option1":"Ash","option2":"L","option3":null,"sku":"1-CDC-H-A-L","requires_shipping":true,"taxable":false,"featured_image":{"id":8000676757563,"product_id":2192639852603,"position":2,"created_at":"2019-04-04T11:44:52-04:00","updated_at":"2020-08-28T19:12:46-04:00","alt":null,"width":1155,"height":1155,"src":"\/\/dondivaglobalmedia.com\/cdn\/shop\/products\/DynamicImageHandler_9c853eb8-c9fd-412e-9995-a3f9c50aa65d.png?v=1598656366","variant_ids":[20755748814907,20755748847675,20755748880443,20755748913211,20755748945979,30274010447931]},"available":true,"name":"Cut From A Different Cloth Unisex Hoodie - Ash \/ L","public_title":"Ash \/ L","options":["Ash","L"],"price":5500,"weight":907,"compare_at_price":8000,"inventory_management":null,"barcode":null,"featured_media":{"alt":null,"id":2711466737723,"position":2,"preview_image":{"aspect_ratio":1.0,"height":1155,"width":1155,"src":"\/\/dondivaglobalmedia.com\/cdn\/shop\/products\/DynamicImageHandler_9c853eb8-c9fd-412e-9995-a3f9c50aa65d.png?v=1598656366"}},"requires_selling_plan":false,"selling_plan_allocations":[]},{"id":20755748913211,"title":"Ash \/ XL","option1":"Ash","option2":"XL","option3":null,"sku":"1-CDC-H-A-XL","requires_shipping":true,"taxable":false,"featured_image":{"id":8000676757563,"product_id":2192639852603,"position":2,"created_at":"2019-04-04T11:44:52-04:00","updated_at":"2020-08-28T19:12:46-04:00","alt":null,"width":1155,"height":1155,"src":"\/\/dondivaglobalmedia.com\/cdn\/shop\/products\/DynamicImageHandler_9c853eb8-c9fd-412e-9995-a3f9c50aa65d.png?v=1598656366","variant_ids":[20755748814907,20755748847675,20755748880443,20755748913211,20755748945979,30274010447931]},"available":true,"name":"Cut From A Different Cloth Unisex Hoodie - Ash \/ XL","public_title":"Ash \/ XL","options":["Ash","XL"],"price":5500,"weight":907,"compare_at_price":8000,"inventory_management":null,"barcode":null,"featured_media":{"alt":null,"id":2711466737723,"position":2,"preview_image":{"aspect_ratio":1.0,"height":1155,"width":1155,"src":"\/\/dondivaglobalmedia.com\/cdn\/shop\/products\/DynamicImageHandler_9c853eb8-c9fd-412e-9995-a3f9c50aa65d.png?v=1598656366"}},"requires_selling_plan":false,"selling_plan_allocations":[]},{"id":20755748945979,"title":"Ash \/ 2XL","option1":"Ash","option2":"2XL","option3":null,"sku":"1-CDC-H-A-2XL","requires_shipping":true,"taxable":false,"featured_image":{"id":8000676757563,"product_id":2192639852603,"position":2,"created_at":"2019-04-04T11:44:52-04:00","updated_at":"2020-08-28T19:12:46-04:00","alt":null,"width":1155,"height":1155,"src":"\/\/dondivaglobalmedia.com\/cdn\/shop\/products\/DynamicImageHandler_9c853eb8-c9fd-412e-9995-a3f9c50aa65d.png?v=1598656366","variant_ids":[20755748814907,20755748847675,20755748880443,20755748913211,20755748945979,30274010447931]},"available":true,"name":"Cut From A Different Cloth Unisex Hoodie - Ash \/ 2XL","public_title":"Ash \/ 2XL","options":["Ash","2XL"],"price":5500,"weight":907,"compare_at_price":8000,"inventory_management":null,"barcode":null,"featured_media":{"alt":null,"id":2711466737723,"position":2,"preview_image":{"aspect_ratio":1.0,"height":1155,"width":1155,"src":"\/\/dondivaglobalmedia.com\/cdn\/shop\/products\/DynamicImageHandler_9c853eb8-c9fd-412e-9995-a3f9c50aa65d.png?v=1598656366"}},"requires_selling_plan":false,"selling_plan_allocations":[]},{"id":20755749339195,"title":"Black \/ S","option1":"Black","option2":"S","option3":null,"sku":"1-CDC-H-B-S","requires_shipping":true,"taxable":false,"featured_image":{"id":8000678035515,"product_id":2192639852603,"position":3,"created_at":"2019-04-04T11:45:00-04:00","updated_at":"2020-08-28T18:50:43-04:00","alt":null,"width":1155,"height":1155,"src":"\/\/dondivaglobalmedia.com\/cdn\/shop\/products\/DynamicImageHandler_bbf61918-6208-4f45-988e-d5b0bb580abc.png?v=1598655043","variant_ids":[20755749339195,20755749371963,20755749404731,20755749437499,20755749470267,30274010513467]},"available":true,"name":"Cut From A Different Cloth Unisex Hoodie - Black \/ S","public_title":"Black \/ S","options":["Black","S"],"price":5500,"weight":907,"compare_at_price":8000,"inventory_management":null,"barcode":null,"featured_media":{"alt":null,"id":2711466803259,"position":3,"preview_image":{"aspect_ratio":1.0,"height":1155,"width":1155,"src":"\/\/dondivaglobalmedia.com\/cdn\/shop\/products\/DynamicImageHandler_bbf61918-6208-4f45-988e-d5b0bb580abc.png?v=1598655043"}},"requires_selling_plan":false,"selling_plan_allocations":[]},{"id":20755749371963,"title":"Black \/ M","option1":"Black","option2":"M","option3":null,"sku":"1-CDC-H-B-M","requires_shipping":true,"taxable":false,"featured_image":{"id":8000678035515,"product_id":2192639852603,"position":3,"created_at":"2019-04-04T11:45:00-04:00","updated_at":"2020-08-28T18:50:43-04:00","alt":null,"width":1155,"height":1155,"src":"\/\/dondivaglobalmedia.com\/cdn\/shop\/products\/DynamicImageHandler_bbf61918-6208-4f45-988e-d5b0bb580abc.png?v=1598655043","variant_ids":[20755749339195,20755749371963,20755749404731,20755749437499,20755749470267,30274010513467]},"available":true,"name":"Cut From A Different Cloth Unisex Hoodie - Black \/ M","public_title":"Black \/ M","options":["Black","M"],"price":5500,"weight":907,"compare_at_price":8000,"inventory_management":null,"barcode":null,"featured_media":{"alt":null,"id":2711466803259,"position":3,"preview_image":{"aspect_ratio":1.0,"height":1155,"width":1155,"src":"\/\/dondivaglobalmedia.com\/cdn\/shop\/products\/DynamicImageHandler_bbf61918-6208-4f45-988e-d5b0bb580abc.png?v=1598655043"}},"requires_selling_plan":false,"selling_plan_allocations":[]},{"id":20755749404731,"title":"Black \/ L","option1":"Black","option2":"L","option3":null,"sku":"1-CDC-H-B-L","requires_shipping":true,"taxable":false,"featured_image":{"id":8000678035515,"product_id":2192639852603,"position":3,"created_at":"2019-04-04T11:45:00-04:00","updated_at":"2020-08-28T18:50:43-04:00","alt":null,"width":1155,"height":1155,"src":"\/\/dondivaglobalmedia.com\/cdn\/shop\/products\/DynamicImageHandler_bbf61918-6208-4f45-988e-d5b0bb580abc.png?v=1598655043","variant_ids":[20755749339195,20755749371963,20755749404731,20755749437499,20755749470267,30274010513467]},"available":true,"name":"Cut From A Different Cloth Unisex Hoodie - Black \/ L","public_title":"Black \/ L","options":["Black","L"],"price":5500,"weight":907,"compare_at_price":8000,"inventory_management":null,"barcode":null,"featured_media":{"alt":null,"id":2711466803259,"position":3,"preview_image":{"aspect_ratio":1.0,"height":1155,"width":1155,"src":"\/\/dondivaglobalmedia.com\/cdn\/shop\/products\/DynamicImageHandler_bbf61918-6208-4f45-988e-d5b0bb580abc.png?v=1598655043"}},"requires_selling_plan":false,"selling_plan_allocations":[]},{"id":20755749437499,"title":"Black \/ XL","option1":"Black","option2":"XL","option3":null,"sku":"1-CDC-H-B-XL","requires_shipping":true,"taxable":false,"featured_image":{"id":8000678035515,"product_id":2192639852603,"position":3,"created_at":"2019-04-04T11:45:00-04:00","updated_at":"2020-08-28T18:50:43-04:00","alt":null,"width":1155,"height":1155,"src":"\/\/dondivaglobalmedia.com\/cdn\/shop\/products\/DynamicImageHandler_bbf61918-6208-4f45-988e-d5b0bb580abc.png?v=1598655043","variant_ids":[20755749339195,20755749371963,20755749404731,20755749437499,20755749470267,30274010513467]},"available":true,"name":"Cut From A Different Cloth Unisex Hoodie - Black \/ XL","public_title":"Black \/ XL","options":["Black","XL"],"price":5500,"weight":907,"compare_at_price":8000,"inventory_management":null,"barcode":null,"featured_media":{"alt":null,"id":2711466803259,"position":3,"preview_image":{"aspect_ratio":1.0,"height":1155,"width":1155,"src":"\/\/dondivaglobalmedia.com\/cdn\/shop\/products\/DynamicImageHandler_bbf61918-6208-4f45-988e-d5b0bb580abc.png?v=1598655043"}},"requires_selling_plan":false,"selling_plan_allocations":[]},{"id":20755749470267,"title":"Black \/ 2XL","option1":"Black","option2":"2XL","option3":null,"sku":"1-CDC-H-B-2XL","requires_shipping":true,"taxable":false,"featured_image":{"id":8000678035515,"product_id":2192639852603,"position":3,"created_at":"2019-04-04T11:45:00-04:00","updated_at":"2020-08-28T18:50:43-04:00","alt":null,"width":1155,"height":1155,"src":"\/\/dondivaglobalmedia.com\/cdn\/shop\/products\/DynamicImageHandler_bbf61918-6208-4f45-988e-d5b0bb580abc.png?v=1598655043","variant_ids":[20755749339195,20755749371963,20755749404731,20755749437499,20755749470267,30274010513467]},"available":true,"name":"Cut From A Different Cloth Unisex Hoodie - Black \/ 2XL","public_title":"Black \/ 2XL","options":["Black","2XL"],"price":5500,"weight":907,"compare_at_price":8000,"inventory_management":null,"barcode":null,"featured_media":{"alt":null,"id":2711466803259,"position":3,"preview_image":{"aspect_ratio":1.0,"height":1155,"width":1155,"src":"\/\/dondivaglobalmedia.com\/cdn\/shop\/products\/DynamicImageHandler_bbf61918-6208-4f45-988e-d5b0bb580abc.png?v=1598655043"}},"requires_selling_plan":false,"selling_plan_allocations":[]},{"id":20755749601339,"title":"Red \/ S","option1":"Red","option2":"S","option3":null,"sku":"1-CDC-H-R-S","requires_shipping":true,"taxable":false,"featured_image":{"id":8000678592571,"product_id":2192639852603,"position":1,"created_at":"2019-04-04T11:45:06-04:00","updated_at":"2020-08-28T19:11:59-04:00","alt":null,"width":1155,"height":1155,"src":"\/\/dondivaglobalmedia.com\/cdn\/shop\/products\/DynamicImageHandler_f83e4f43-db07-421b-97e5-cc42d1b49e4e.png?v=1598656319","variant_ids":[20755749601339,20755749634107,20755749666875,20755749699643,20755749732411,30274010546235]},"available":true,"name":"Cut From A Different Cloth Unisex Hoodie - Red \/ S","public_title":"Red \/ S","options":["Red","S"],"price":5500,"weight":907,"compare_at_price":8000,"inventory_management":null,"barcode":null,"featured_media":{"alt":null,"id":2711466836027,"position":1,"preview_image":{"aspect_ratio":1.0,"height":1155,"width":1155,"src":"\/\/dondivaglobalmedia.com\/cdn\/shop\/products\/DynamicImageHandler_f83e4f43-db07-421b-97e5-cc42d1b49e4e.png?v=1598656319"}},"requires_selling_plan":false,"selling_plan_allocations":[]},{"id":20755749634107,"title":"Red \/ M","option1":"Red","option2":"M","option3":null,"sku":"1-CDC-H-R-M","requires_shipping":true,"taxable":false,"featured_image":{"id":8000678592571,"product_id":2192639852603,"position":1,"created_at":"2019-04-04T11:45:06-04:00","updated_at":"2020-08-28T19:11:59-04:00","alt":null,"width":1155,"height":1155,"src":"\/\/dondivaglobalmedia.com\/cdn\/shop\/products\/DynamicImageHandler_f83e4f43-db07-421b-97e5-cc42d1b49e4e.png?v=1598656319","variant_ids":[20755749601339,20755749634107,20755749666875,20755749699643,20755749732411,30274010546235]},"available":true,"name":"Cut From A Different Cloth Unisex Hoodie - Red \/ M","public_title":"Red \/ M","options":["Red","M"],"price":5500,"weight":907,"compare_at_price":8000,"inventory_management":null,"barcode":null,"featured_media":{"alt":null,"id":2711466836027,"position":1,"preview_image":{"aspect_ratio":1.0,"height":1155,"width":1155,"src":"\/\/dondivaglobalmedia.com\/cdn\/shop\/products\/DynamicImageHandler_f83e4f43-db07-421b-97e5-cc42d1b49e4e.png?v=1598656319"}},"requires_selling_plan":false,"selling_plan_allocations":[]},{"id":20755749666875,"title":"Red \/ L","option1":"Red","option2":"L","option3":null,"sku":"1-CDC-H-R-L","requires_shipping":true,"taxable":false,"featured_image":{"id":8000678592571,"product_id":2192639852603,"position":1,"created_at":"2019-04-04T11:45:06-04:00","updated_at":"2020-08-28T19:11:59-04:00","alt":null,"width":1155,"height":1155,"src":"\/\/dondivaglobalmedia.com\/cdn\/shop\/products\/DynamicImageHandler_f83e4f43-db07-421b-97e5-cc42d1b49e4e.png?v=1598656319","variant_ids":[20755749601339,20755749634107,20755749666875,20755749699643,20755749732411,30274010546235]},"available":true,"name":"Cut From A Different Cloth Unisex Hoodie - Red \/ L","public_title":"Red \/ L","options":["Red","L"],"price":5500,"weight":907,"compare_at_price":8000,"inventory_management":null,"barcode":null,"featured_media":{"alt":null,"id":2711466836027,"position":1,"preview_image":{"aspect_ratio":1.0,"height":1155,"width":1155,"src":"\/\/dondivaglobalmedia.com\/cdn\/shop\/products\/DynamicImageHandler_f83e4f43-db07-421b-97e5-cc42d1b49e4e.png?v=1598656319"}},"requires_selling_plan":false,"selling_plan_allocations":[]},{"id":20755749699643,"title":"Red \/ XL","option1":"Red","option2":"XL","option3":null,"sku":"1-CDC-H-R-XL","requires_shipping":true,"taxable":false,"featured_image":{"id":8000678592571,"product_id":2192639852603,"position":1,"created_at":"2019-04-04T11:45:06-04:00","updated_at":"2020-08-28T19:11:59-04:00","alt":null,"width":1155,"height":1155,"src":"\/\/dondivaglobalmedia.com\/cdn\/shop\/products\/DynamicImageHandler_f83e4f43-db07-421b-97e5-cc42d1b49e4e.png?v=1598656319","variant_ids":[20755749601339,20755749634107,20755749666875,20755749699643,20755749732411,30274010546235]},"available":true,"name":"Cut From A Different Cloth Unisex Hoodie - Red \/ XL","public_title":"Red \/ XL","options":["Red","XL"],"price":5500,"weight":907,"compare_at_price":8000,"inventory_management":null,"barcode":null,"featured_media":{"alt":null,"id":2711466836027,"position":1,"preview_image":{"aspect_ratio":1.0,"height":1155,"width":1155,"src":"\/\/dondivaglobalmedia.com\/cdn\/shop\/products\/DynamicImageHandler_f83e4f43-db07-421b-97e5-cc42d1b49e4e.png?v=1598656319"}},"requires_selling_plan":false,"selling_plan_allocations":[]},{"id":20755749732411,"title":"Red \/ 2XL","option1":"Red","option2":"2XL","option3":null,"sku":"1-CDC-H-R-2XL","requires_shipping":true,"taxable":false,"featured_image":{"id":8000678592571,"product_id":2192639852603,"position":1,"created_at":"2019-04-04T11:45:06-04:00","updated_at":"2020-08-28T19:11:59-04:00","alt":null,"width":1155,"height":1155,"src":"\/\/dondivaglobalmedia.com\/cdn\/shop\/products\/DynamicImageHandler_f83e4f43-db07-421b-97e5-cc42d1b49e4e.png?v=1598656319","variant_ids":[20755749601339,20755749634107,20755749666875,20755749699643,20755749732411,30274010546235]},"available":true,"name":"Cut From A Different Cloth Unisex Hoodie - Red \/ 2XL","public_title":"Red \/ 2XL","options":["Red","2XL"],"price":5500,"weight":907,"compare_at_price":8000,"inventory_management":null,"barcode":null,"featured_media":{"alt":null,"id":2711466836027,"position":1,"preview_image":{"aspect_ratio":1.0,"height":1155,"width":1155,"src":"\/\/dondivaglobalmedia.com\/cdn\/shop\/products\/DynamicImageHandler_f83e4f43-db07-421b-97e5-cc42d1b49e4e.png?v=1598656319"}},"requires_selling_plan":false,"selling_plan_allocations":[]},{"id":20755749863483,"title":"Royal \/ S","option1":"Royal","option2":"S","option3":null,"sku":"1-CDC-H-Y-S","requires_shipping":true,"taxable":false,"featured_image":{"id":8000679018555,"product_id":2192639852603,"position":4,"created_at":"2019-04-04T11:45:12-04:00","updated_at":"2020-08-28T18:46:36-04:00","alt":null,"width":1155,"height":1155,"src":"\/\/dondivaglobalmedia.com\/cdn\/shop\/products\/DynamicImageHandler_6e38ee24-7943-4d65-ba9f-4387280dd6ef.png?v=1598654796","variant_ids":[20755749863483,20755749896251,20755749929019,20755749961787,20755749994555,30274010611771]},"available":true,"name":"Cut From A Different Cloth Unisex Hoodie - Royal \/ S","public_title":"Royal \/ S","options":["Royal","S"],"price":5500,"weight":907,"compare_at_price":8000,"inventory_management":null,"barcode":null,"featured_media":{"alt":null,"id":2711466868795,"position":4,"preview_image":{"aspect_ratio":1.0,"height":1155,"width":1155,"src":"\/\/dondivaglobalmedia.com\/cdn\/shop\/products\/DynamicImageHandler_6e38ee24-7943-4d65-ba9f-4387280dd6ef.png?v=1598654796"}},"requires_selling_plan":false,"selling_plan_allocations":[]},{"id":20755749896251,"title":"Royal \/ M","option1":"Royal","option2":"M","option3":null,"sku":"1-CDC-H-Y-M","requires_shipping":true,"taxable":false,"featured_image":{"id":8000679018555,"product_id":2192639852603,"position":4,"created_at":"2019-04-04T11:45:12-04:00","updated_at":"2020-08-28T18:46:36-04:00","alt":null,"width":1155,"height":1155,"src":"\/\/dondivaglobalmedia.com\/cdn\/shop\/products\/DynamicImageHandler_6e38ee24-7943-4d65-ba9f-4387280dd6ef.png?v=1598654796","variant_ids":[20755749863483,20755749896251,20755749929019,20755749961787,20755749994555,30274010611771]},"available":true,"name":"Cut From A Different Cloth Unisex Hoodie - Royal \/ M","public_title":"Royal \/ M","options":["Royal","M"],"price":5500,"weight":907,"compare_at_price":8000,"inventory_management":null,"barcode":null,"featured_media":{"alt":null,"id":2711466868795,"position":4,"preview_image":{"aspect_ratio":1.0,"height":1155,"width":1155,"src":"\/\/dondivaglobalmedia.com\/cdn\/shop\/products\/DynamicImageHandler_6e38ee24-7943-4d65-ba9f-4387280dd6ef.png?v=1598654796"}},"requires_selling_plan":false,"selling_plan_allocations":[]},{"id":20755749929019,"title":"Royal \/ L","option1":"Royal","option2":"L","option3":null,"sku":"1-CDC-H-Y-L","requires_shipping":true,"taxable":false,"featured_image":{"id":8000679018555,"product_id":2192639852603,"position":4,"created_at":"2019-04-04T11:45:12-04:00","updated_at":"2020-08-28T18:46:36-04:00","alt":null,"width":1155,"height":1155,"src":"\/\/dondivaglobalmedia.com\/cdn\/shop\/products\/DynamicImageHandler_6e38ee24-7943-4d65-ba9f-4387280dd6ef.png?v=1598654796","variant_ids":[20755749863483,20755749896251,20755749929019,20755749961787,20755749994555,30274010611771]},"available":true,"name":"Cut From A Different Cloth Unisex Hoodie - Royal \/ L","public_title":"Royal \/ L","options":["Royal","L"],"price":5500,"weight":907,"compare_at_price":8000,"inventory_management":null,"barcode":null,"featured_media":{"alt":null,"id":2711466868795,"position":4,"preview_image":{"aspect_ratio":1.0,"height":1155,"width":1155,"src":"\/\/dondivaglobalmedia.com\/cdn\/shop\/products\/DynamicImageHandler_6e38ee24-7943-4d65-ba9f-4387280dd6ef.png?v=1598654796"}},"requires_selling_plan":false,"selling_plan_allocations":[]},{"id":20755749961787,"title":"Royal \/ XL","option1":"Royal","option2":"XL","option3":null,"sku":"1-CDC-H-Y-XL","requires_shipping":true,"taxable":false,"featured_image":{"id":8000679018555,"product_id":2192639852603,"position":4,"created_at":"2019-04-04T11:45:12-04:00","updated_at":"2020-08-28T18:46:36-04:00","alt":null,"width":1155,"height":1155,"src":"\/\/dondivaglobalmedia.com\/cdn\/shop\/products\/DynamicImageHandler_6e38ee24-7943-4d65-ba9f-4387280dd6ef.png?v=1598654796","variant_ids":[20755749863483,20755749896251,20755749929019,20755749961787,20755749994555,30274010611771]},"available":true,"name":"Cut From A Different Cloth Unisex Hoodie - Royal \/ XL","public_title":"Royal \/ XL","options":["Royal","XL"],"price":5500,"weight":907,"compare_at_price":8000,"inventory_management":null,"barcode":null,"featured_media":{"alt":null,"id":2711466868795,"position":4,"preview_image":{"aspect_ratio":1.0,"height":1155,"width":1155,"src":"\/\/dondivaglobalmedia.com\/cdn\/shop\/products\/DynamicImageHandler_6e38ee24-7943-4d65-ba9f-4387280dd6ef.png?v=1598654796"}},"requires_selling_plan":false,"selling_plan_allocations":[]},{"id":20755749994555,"title":"Royal \/ 2XL","option1":"Royal","option2":"2XL","option3":null,"sku":"1-CDC-H-Y-2XL","requires_shipping":true,"taxable":false,"featured_image":{"id":8000679018555,"product_id":2192639852603,"position":4,"created_at":"2019-04-04T11:45:12-04:00","updated_at":"2020-08-28T18:46:36-04:00","alt":null,"width":1155,"height":1155,"src":"\/\/dondivaglobalmedia.com\/cdn\/shop\/products\/DynamicImageHandler_6e38ee24-7943-4d65-ba9f-4387280dd6ef.png?v=1598654796","variant_ids":[20755749863483,20755749896251,20755749929019,20755749961787,20755749994555,30274010611771]},"available":true,"name":"Cut From A Different Cloth Unisex Hoodie - Royal \/ 2XL","public_title":"Royal \/ 2XL","options":["Royal","2XL"],"price":5500,"weight":907,"compare_at_price":8000,"inventory_management":null,"barcode":null,"featured_media":{"alt":null,"id":2711466868795,"position":4,"preview_image":{"aspect_ratio":1.0,"height":1155,"width":1155,"src":"\/\/dondivaglobalmedia.com\/cdn\/shop\/products\/DynamicImageHandler_6e38ee24-7943-4d65-ba9f-4387280dd6ef.png?v=1598654796"}},"requires_selling_plan":false,"selling_plan_allocations":[]},{"id":30274010447931,"title":"Ash \/ 3XL","option1":"Ash","option2":"3XL","option3":null,"sku":"1-CDC-H-A-3XL","requires_shipping":true,"taxable":false,"featured_image":{"id":8000676757563,"product_id":2192639852603,"position":2,"created_at":"2019-04-04T11:44:52-04:00","updated_at":"2020-08-28T19:12:46-04:00","alt":null,"width":1155,"height":1155,"src":"\/\/dondivaglobalmedia.com\/cdn\/shop\/products\/DynamicImageHandler_9c853eb8-c9fd-412e-9995-a3f9c50aa65d.png?v=1598656366","variant_ids":[20755748814907,20755748847675,20755748880443,20755748913211,20755748945979,30274010447931]},"available":true,"name":"Cut From A Different Cloth Unisex Hoodie - Ash \/ 3XL","public_title":"Ash \/ 3XL","options":["Ash","3XL"],"price":5500,"weight":907,"compare_at_price":8000,"inventory_management":null,"barcode":"","featured_media":{"alt":null,"id":2711466737723,"position":2,"preview_image":{"aspect_ratio":1.0,"height":1155,"width":1155,"src":"\/\/dondivaglobalmedia.com\/cdn\/shop\/products\/DynamicImageHandler_9c853eb8-c9fd-412e-9995-a3f9c50aa65d.png?v=1598656366"}},"requires_selling_plan":false,"selling_plan_allocations":[]},{"id":30274010513467,"title":"Black \/ 3XL","option1":"Black","option2":"3XL","option3":null,"sku":"1-CDC-H-B-3XL","requires_shipping":true,"taxable":false,"featured_image":{"id":8000678035515,"product_id":2192639852603,"position":3,"created_at":"2019-04-04T11:45:00-04:00","updated_at":"2020-08-28T18:50:43-04:00","alt":null,"width":1155,"height":1155,"src":"\/\/dondivaglobalmedia.com\/cdn\/shop\/products\/DynamicImageHandler_bbf61918-6208-4f45-988e-d5b0bb580abc.png?v=1598655043","variant_ids":[20755749339195,20755749371963,20755749404731,20755749437499,20755749470267,30274010513467]},"available":true,"name":"Cut From A Different Cloth Unisex Hoodie - Black \/ 3XL","public_title":"Black \/ 3XL","options":["Black","3XL"],"price":5500,"weight":907,"compare_at_price":8000,"inventory_management":null,"barcode":"","featured_media":{"alt":null,"id":2711466803259,"position":3,"preview_image":{"aspect_ratio":1.0,"height":1155,"width":1155,"src":"\/\/dondivaglobalmedia.com\/cdn\/shop\/products\/DynamicImageHandler_bbf61918-6208-4f45-988e-d5b0bb580abc.png?v=1598655043"}},"requires_selling_plan":false,"selling_plan_allocations":[]},{"id":30274010546235,"title":"Red \/ 3XL","option1":"Red","option2":"3XL","option3":null,"sku":"1-CDC-H-R-3XL","requires_shipping":true,"taxable":false,"featured_image":{"id":8000678592571,"product_id":2192639852603,"position":1,"created_at":"2019-04-04T11:45:06-04:00","updated_at":"2020-08-28T19:11:59-04:00","alt":null,"width":1155,"height":1155,"src":"\/\/dondivaglobalmedia.com\/cdn\/shop\/products\/DynamicImageHandler_f83e4f43-db07-421b-97e5-cc42d1b49e4e.png?v=1598656319","variant_ids":[20755749601339,20755749634107,20755749666875,20755749699643,20755749732411,30274010546235]},"available":true,"name":"Cut From A Different Cloth Unisex Hoodie - Red \/ 3XL","public_title":"Red \/ 3XL","options":["Red","3XL"],"price":5500,"weight":907,"compare_at_price":8000,"inventory_management":null,"barcode":"","featured_media":{"alt":null,"id":2711466836027,"position":1,"preview_image":{"aspect_ratio":1.0,"height":1155,"width":1155,"src":"\/\/dondivaglobalmedia.com\/cdn\/shop\/products\/DynamicImageHandler_f83e4f43-db07-421b-97e5-cc42d1b49e4e.png?v=1598656319"}},"requires_selling_plan":false,"selling_plan_allocations":[]},{"id":30274010611771,"title":"Blue \/ 3XL","option1":"Blue","option2":"3XL","option3":null,"sku":"1-CDC-H-Y-3XL","requires_shipping":true,"taxable":false,"featured_image":{"id":8000679018555,"product_id":2192639852603,"position":4,"created_at":"2019-04-04T11:45:12-04:00","updated_at":"2020-08-28T18:46:36-04:00","alt":null,"width":1155,"height":1155,"src":"\/\/dondivaglobalmedia.com\/cdn\/shop\/products\/DynamicImageHandler_6e38ee24-7943-4d65-ba9f-4387280dd6ef.png?v=1598654796","variant_ids":[20755749863483,20755749896251,20755749929019,20755749961787,20755749994555,30274010611771]},"available":true,"name":"Cut From A Different Cloth Unisex Hoodie - Blue \/ 3XL","public_title":"Blue \/ 3XL","options":["Blue","3XL"],"price":5500,"weight":907,"compare_at_price":8000,"inventory_management":null,"barcode":"","featured_media":{"alt":null,"id":2711466868795,"position":4,"preview_image":{"aspect_ratio":1.0,"height":1155,"width":1155,"src":"\/\/dondivaglobalmedia.com\/cdn\/shop\/products\/DynamicImageHandler_6e38ee24-7943-4d65-ba9f-4387280dd6ef.png?v=1598654796"}},"requires_selling_plan":false,"selling_plan_allocations":[]}],"images":["\/\/dondivaglobalmedia.com\/cdn\/shop\/products\/DynamicImageHandler_f83e4f43-db07-421b-97e5-cc42d1b49e4e.png?v=1598656319","\/\/dondivaglobalmedia.com\/cdn\/shop\/products\/DynamicImageHandler_9c853eb8-c9fd-412e-9995-a3f9c50aa65d.png?v=1598656366","\/\/dondivaglobalmedia.com\/cdn\/shop\/products\/DynamicImageHandler_bbf61918-6208-4f45-988e-d5b0bb580abc.png?v=1598655043","\/\/dondivaglobalmedia.com\/cdn\/shop\/products\/DynamicImageHandler_6e38ee24-7943-4d65-ba9f-4387280dd6ef.png?v=1598654796"],"featured_image":"\/\/dondivaglobalmedia.com\/cdn\/shop\/products\/DynamicImageHandler_f83e4f43-db07-421b-97e5-cc42d1b49e4e.png?v=1598656319","options":["Color","Size"],"media":[{"alt":null,"id":2711466836027,"position":1,"preview_image":{"aspect_ratio":1.0,"height":1155,"width":1155,"src":"\/\/dondivaglobalmedia.com\/cdn\/shop\/products\/DynamicImageHandler_f83e4f43-db07-421b-97e5-cc42d1b49e4e.png?v=1598656319"},"aspect_ratio":1.0,"height":1155,"media_type":"image","src":"\/\/dondivaglobalmedia.com\/cdn\/shop\/products\/DynamicImageHandler_f83e4f43-db07-421b-97e5-cc42d1b49e4e.png?v=1598656319","width":1155},{"alt":null,"id":2711466737723,"position":2,"preview_image":{"aspect_ratio":1.0,"height":1155,"width":1155,"src":"\/\/dondivaglobalmedia.com\/cdn\/shop\/products\/DynamicImageHandler_9c853eb8-c9fd-412e-9995-a3f9c50aa65d.png?v=1598656366"},"aspect_ratio":1.0,"height":1155,"media_type":"image","src":"\/\/dondivaglobalmedia.com\/cdn\/shop\/products\/DynamicImageHandler_9c853eb8-c9fd-412e-9995-a3f9c50aa65d.png?v=1598656366","width":1155},{"alt":null,"id":2711466803259,"position":3,"preview_image":{"aspect_ratio":1.0,"height":1155,"width":1155,"src":"\/\/dondivaglobalmedia.com\/cdn\/shop\/products\/DynamicImageHandler_bbf61918-6208-4f45-988e-d5b0bb580abc.png?v=1598655043"},"aspect_ratio":1.0,"height":1155,"media_type":"image","src":"\/\/dondivaglobalmedia.com\/cdn\/shop\/products\/DynamicImageHandler_bbf61918-6208-4f45-988e-d5b0bb580abc.png?v=1598655043","width":1155},{"alt":null,"id":2711466868795,"position":4,"preview_image":{"aspect_ratio":1.0,"height":1155,"width":1155,"src":"\/\/dondivaglobalmedia.com\/cdn\/shop\/products\/DynamicImageHandler_6e38ee24-7943-4d65-ba9f-4387280dd6ef.png?v=1598654796"},"aspect_ratio":1.0,"height":1155,"media_type":"image","src":"\/\/dondivaglobalmedia.com\/cdn\/shop\/products\/DynamicImageHandler_6e38ee24-7943-4d65-ba9f-4387280dd6ef.png?v=1598654796","width":1155}],"requires_selling_plan":false,"selling_plan_groups":[],"content":"\u003cmeta charset=\"utf-8\"\u003e\n\u003cp\u003eCUT FROM A DIFFERENT CLOTH\u003cbr\u003e\u003c\/p\u003e\n\u003cul\u003e\n\u003cli\u003e\u003cspan\u003e 80\/20 cotton\/polyester fleece fabric\u003c\/span\u003e\u003c\/li\u003e\n\u003cli\u003eJersey-lined hood\u003c\/li\u003e\n\u003cli\u003eFront pouch pocket\u003c\/li\u003e\n\u003cli\u003eUnisex\u003c\/li\u003e\n\u003c\/ul\u003e"}
You may also like:
CUT FROM A DIFFERENT CLOTH  80/20 cotton/polyester fleece fabric Jersey-lined hood Front pouch pocket Unisex
{"id":2192803823675,"title":"Don Diva Logo Unisex Hoodie","handle":"don-diva-logo-hoodie-men","description":"\u003cmeta charset=\"utf-8\"\u003e\n\u003cul\u003e\n\u003cli\u003e\u003cspan\u003e 80\/20 cotton\/polyester fleece fabric\u003c\/span\u003e\u003c\/li\u003e\n\u003cli\u003eJersey-lined hood\u003c\/li\u003e\n\u003cli\u003eFront pouch pocket\u003c\/li\u003e\n\u003cli\u003eUnisex\u003c\/li\u003e\n\u003c\/ul\u003e","published_at":"2023-01-08T15:33:56-05:00","created_at":"2019-04-04T13:41:55-04:00","vendor":"Don Diva Apparel","type":"Apparel","tags":["apparel","customcat","don diva apparel","Don Diva Logo Collection","hoodie","logo collection","Long Sleeve","Men"],"price":6000,"price_min":6000,"price_max":6000,"available":true,"price_varies":false,"compare_at_price":8000,"compare_at_price_min":8000,"compare_at_price_max":8000,"compare_at_price_varies":false,"variants":[{"id":20756116242491,"title":"Ash \/ S","option1":"Ash","option2":"S","option3":null,"sku":"1-DDL-H-A-S","requires_shipping":true,"taxable":false,"featured_image":{"id":8001903853627,"product_id":2192803823675,"position":1,"created_at":"2019-04-04T13:42:04-04:00","updated_at":"2020-08-28T18:55:08-04:00","alt":null,"width":1155,"height":1155,"src":"\/\/dondivaglobalmedia.com\/cdn\/shop\/products\/DynamicImageHandler_798b5973-3c00-4acd-beec-da66e68cebec.png?v=1598655308","variant_ids":[20756116242491,20756116275259,20756116308027,20756116340795,20756116373563]},"available":true,"name":"Don Diva Logo Unisex Hoodie - Ash \/ S","public_title":"Ash \/ S","options":["Ash","S"],"price":6000,"weight":907,"compare_at_price":8000,"inventory_management":null,"barcode":null,"featured_media":{"alt":null,"id":2711522082875,"position":1,"preview_image":{"aspect_ratio":1.0,"height":1155,"width":1155,"src":"\/\/dondivaglobalmedia.com\/cdn\/shop\/products\/DynamicImageHandler_798b5973-3c00-4acd-beec-da66e68cebec.png?v=1598655308"}},"requires_selling_plan":false,"selling_plan_allocations":[]},{"id":20756116275259,"title":"Ash \/ M","option1":"Ash","option2":"M","option3":null,"sku":"1-DDL-H-A-M","requires_shipping":true,"taxable":false,"featured_image":{"id":8001903853627,"product_id":2192803823675,"position":1,"created_at":"2019-04-04T13:42:04-04:00","updated_at":"2020-08-28T18:55:08-04:00","alt":null,"width":1155,"height":1155,"src":"\/\/dondivaglobalmedia.com\/cdn\/shop\/products\/DynamicImageHandler_798b5973-3c00-4acd-beec-da66e68cebec.png?v=1598655308","variant_ids":[20756116242491,20756116275259,20756116308027,20756116340795,20756116373563]},"available":true,"name":"Don Diva Logo Unisex Hoodie - Ash \/ M","public_title":"Ash \/ M","options":["Ash","M"],"price":6000,"weight":907,"compare_at_price":8000,"inventory_management":null,"barcode":null,"featured_media":{"alt":null,"id":2711522082875,"position":1,"preview_image":{"aspect_ratio":1.0,"height":1155,"width":1155,"src":"\/\/dondivaglobalmedia.com\/cdn\/shop\/products\/DynamicImageHandler_798b5973-3c00-4acd-beec-da66e68cebec.png?v=1598655308"}},"requires_selling_plan":false,"selling_plan_allocations":[]},{"id":20756116308027,"title":"Ash \/ L","option1":"Ash","option2":"L","option3":null,"sku":"1-DDL-H-A-L","requires_shipping":true,"taxable":false,"featured_image":{"id":8001903853627,"product_id":2192803823675,"position":1,"created_at":"2019-04-04T13:42:04-04:00","updated_at":"2020-08-28T18:55:08-04:00","alt":null,"width":1155,"height":1155,"src":"\/\/dondivaglobalmedia.com\/cdn\/shop\/products\/DynamicImageHandler_798b5973-3c00-4acd-beec-da66e68cebec.png?v=1598655308","variant_ids":[20756116242491,20756116275259,20756116308027,20756116340795,20756116373563]},"available":true,"name":"Don Diva Logo Unisex Hoodie - Ash \/ L","public_title":"Ash \/ L","options":["Ash","L"],"price":6000,"weight":907,"compare_at_price":8000,"inventory_management":null,"barcode":null,"featured_media":{"alt":null,"id":2711522082875,"position":1,"preview_image":{"aspect_ratio":1.0,"height":1155,"width":1155,"src":"\/\/dondivaglobalmedia.com\/cdn\/shop\/products\/DynamicImageHandler_798b5973-3c00-4acd-beec-da66e68cebec.png?v=1598655308"}},"requires_selling_plan":false,"selling_plan_allocations":[]},{"id":20756116340795,"title":"Ash \/ XL","option1":"Ash","option2":"XL","option3":null,"sku":"1-DDL-H-A-XL","requires_shipping":true,"taxable":false,"featured_image":{"id":8001903853627,"product_id":2192803823675,"position":1,"created_at":"2019-04-04T13:42:04-04:00","updated_at":"2020-08-28T18:55:08-04:00","alt":null,"width":1155,"height":1155,"src":"\/\/dondivaglobalmedia.com\/cdn\/shop\/products\/DynamicImageHandler_798b5973-3c00-4acd-beec-da66e68cebec.png?v=1598655308","variant_ids":[20756116242491,20756116275259,20756116308027,20756116340795,20756116373563]},"available":true,"name":"Don Diva Logo Unisex Hoodie - Ash \/ XL","public_title":"Ash \/ XL","options":["Ash","XL"],"price":6000,"weight":907,"compare_at_price":8000,"inventory_management":null,"barcode":null,"featured_media":{"alt":null,"id":2711522082875,"position":1,"preview_image":{"aspect_ratio":1.0,"height":1155,"width":1155,"src":"\/\/dondivaglobalmedia.com\/cdn\/shop\/products\/DynamicImageHandler_798b5973-3c00-4acd-beec-da66e68cebec.png?v=1598655308"}},"requires_selling_plan":false,"selling_plan_allocations":[]},{"id":20756116373563,"title":"Ash \/ 2XL","option1":"Ash","option2":"2XL","option3":null,"sku":"1-DDL-H-A-2XL","requires_shipping":true,"taxable":false,"featured_image":{"id":8001903853627,"product_id":2192803823675,"position":1,"created_at":"2019-04-04T13:42:04-04:00","updated_at":"2020-08-28T18:55:08-04:00","alt":null,"width":1155,"height":1155,"src":"\/\/dondivaglobalmedia.com\/cdn\/shop\/products\/DynamicImageHandler_798b5973-3c00-4acd-beec-da66e68cebec.png?v=1598655308","variant_ids":[20756116242491,20756116275259,20756116308027,20756116340795,20756116373563]},"available":true,"name":"Don Diva Logo Unisex Hoodie - Ash \/ 2XL","public_title":"Ash \/ 2XL","options":["Ash","2XL"],"price":6000,"weight":907,"compare_at_price":8000,"inventory_management":null,"barcode":null,"featured_media":{"alt":null,"id":2711522082875,"position":1,"preview_image":{"aspect_ratio":1.0,"height":1155,"width":1155,"src":"\/\/dondivaglobalmedia.com\/cdn\/shop\/products\/DynamicImageHandler_798b5973-3c00-4acd-beec-da66e68cebec.png?v=1598655308"}},"requires_selling_plan":false,"selling_plan_allocations":[]},{"id":20756116504635,"title":"White \/ S","option1":"White","option2":"S","option3":null,"sku":"1-DDL-H-W-S","requires_shipping":true,"taxable":false,"featured_image":{"id":8001904345147,"product_id":2192803823675,"position":2,"created_at":"2019-04-04T13:42:08-04:00","updated_at":"2020-08-28T19:03:18-04:00","alt":null,"width":1155,"height":1155,"src":"\/\/dondivaglobalmedia.com\/cdn\/shop\/products\/DynamicImageHandler_8069f543-3f18-4a32-a6f8-58f46fbd1b2a.png?v=1598655798","variant_ids":[20756116504635,20756116537403,20756116570171,20756116602939,20756116635707]},"available":true,"name":"Don Diva Logo Unisex Hoodie - White \/ S","public_title":"White \/ S","options":["White","S"],"price":6000,"weight":907,"compare_at_price":8000,"inventory_management":null,"barcode":null,"featured_media":{"alt":null,"id":2711522115643,"position":2,"preview_image":{"aspect_ratio":1.0,"height":1155,"width":1155,"src":"\/\/dondivaglobalmedia.com\/cdn\/shop\/products\/DynamicImageHandler_8069f543-3f18-4a32-a6f8-58f46fbd1b2a.png?v=1598655798"}},"requires_selling_plan":false,"selling_plan_allocations":[]},{"id":20756116537403,"title":"White \/ M","option1":"White","option2":"M","option3":null,"sku":"1-DDL-H-W-S","requires_shipping":true,"taxable":false,"featured_image":{"id":8001904345147,"product_id":2192803823675,"position":2,"created_at":"2019-04-04T13:42:08-04:00","updated_at":"2020-08-28T19:03:18-04:00","alt":null,"width":1155,"height":1155,"src":"\/\/dondivaglobalmedia.com\/cdn\/shop\/products\/DynamicImageHandler_8069f543-3f18-4a32-a6f8-58f46fbd1b2a.png?v=1598655798","variant_ids":[20756116504635,20756116537403,20756116570171,20756116602939,20756116635707]},"available":true,"name":"Don Diva Logo Unisex Hoodie - White \/ M","public_title":"White \/ M","options":["White","M"],"price":6000,"weight":907,"compare_at_price":8000,"inventory_management":null,"barcode":null,"featured_media":{"alt":null,"id":2711522115643,"position":2,"preview_image":{"aspect_ratio":1.0,"height":1155,"width":1155,"src":"\/\/dondivaglobalmedia.com\/cdn\/shop\/products\/DynamicImageHandler_8069f543-3f18-4a32-a6f8-58f46fbd1b2a.png?v=1598655798"}},"requires_selling_plan":false,"selling_plan_allocations":[]},{"id":20756116570171,"title":"White \/ L","option1":"White","option2":"L","option3":null,"sku":"1-DDL-H-W-S","requires_shipping":true,"taxable":false,"featured_image":{"id":8001904345147,"product_id":2192803823675,"position":2,"created_at":"2019-04-04T13:42:08-04:00","updated_at":"2020-08-28T19:03:18-04:00","alt":null,"width":1155,"height":1155,"src":"\/\/dondivaglobalmedia.com\/cdn\/shop\/products\/DynamicImageHandler_8069f543-3f18-4a32-a6f8-58f46fbd1b2a.png?v=1598655798","variant_ids":[20756116504635,20756116537403,20756116570171,20756116602939,20756116635707]},"available":true,"name":"Don Diva Logo Unisex Hoodie - White \/ L","public_title":"White \/ L","options":["White","L"],"price":6000,"weight":907,"compare_at_price":8000,"inventory_management":null,"barcode":null,"featured_media":{"alt":null,"id":2711522115643,"position":2,"preview_image":{"aspect_ratio":1.0,"height":1155,"width":1155,"src":"\/\/dondivaglobalmedia.com\/cdn\/shop\/products\/DynamicImageHandler_8069f543-3f18-4a32-a6f8-58f46fbd1b2a.png?v=1598655798"}},"requires_selling_plan":false,"selling_plan_allocations":[]},{"id":20756116602939,"title":"White \/ XL","option1":"White","option2":"XL","option3":null,"sku":"1-DDL-H-W-S","requires_shipping":true,"taxable":false,"featured_image":{"id":8001904345147,"product_id":2192803823675,"position":2,"created_at":"2019-04-04T13:42:08-04:00","updated_at":"2020-08-28T19:03:18-04:00","alt":null,"width":1155,"height":1155,"src":"\/\/dondivaglobalmedia.com\/cdn\/shop\/products\/DynamicImageHandler_8069f543-3f18-4a32-a6f8-58f46fbd1b2a.png?v=1598655798","variant_ids":[20756116504635,20756116537403,20756116570171,20756116602939,20756116635707]},"available":true,"name":"Don Diva Logo Unisex Hoodie - White \/ XL","public_title":"White \/ XL","options":["White","XL"],"price":6000,"weight":907,"compare_at_price":8000,"inventory_management":null,"barcode":null,"featured_media":{"alt":null,"id":2711522115643,"position":2,"preview_image":{"aspect_ratio":1.0,"height":1155,"width":1155,"src":"\/\/dondivaglobalmedia.com\/cdn\/shop\/products\/DynamicImageHandler_8069f543-3f18-4a32-a6f8-58f46fbd1b2a.png?v=1598655798"}},"requires_selling_plan":false,"selling_plan_allocations":[]},{"id":20756116635707,"title":"White \/ 2XL","option1":"White","option2":"2XL","option3":null,"sku":"1-DDL-H-W-S","requires_shipping":true,"taxable":false,"featured_image":{"id":8001904345147,"product_id":2192803823675,"position":2,"created_at":"2019-04-04T13:42:08-04:00","updated_at":"2020-08-28T19:03:18-04:00","alt":null,"width":1155,"height":1155,"src":"\/\/dondivaglobalmedia.com\/cdn\/shop\/products\/DynamicImageHandler_8069f543-3f18-4a32-a6f8-58f46fbd1b2a.png?v=1598655798","variant_ids":[20756116504635,20756116537403,20756116570171,20756116602939,20756116635707]},"available":true,"name":"Don Diva Logo Unisex Hoodie - White \/ 2XL","public_title":"White \/ 2XL","options":["White","2XL"],"price":6000,"weight":907,"compare_at_price":8000,"inventory_management":null,"barcode":null,"featured_media":{"alt":null,"id":2711522115643,"position":2,"preview_image":{"aspect_ratio":1.0,"height":1155,"width":1155,"src":"\/\/dondivaglobalmedia.com\/cdn\/shop\/products\/DynamicImageHandler_8069f543-3f18-4a32-a6f8-58f46fbd1b2a.png?v=1598655798"}},"requires_selling_plan":false,"selling_plan_allocations":[]},{"id":30274000683067,"title":"Ash \/ 3XL","option1":"Ash","option2":"3XL","option3":null,"sku":"1-DDL-H-A-3XL","requires_shipping":true,"taxable":false,"featured_image":null,"available":true,"name":"Don Diva Logo Unisex Hoodie - Ash \/ 3XL","public_title":"Ash \/ 3XL","options":["Ash","3XL"],"price":6000,"weight":907,"compare_at_price":8000,"inventory_management":null,"barcode":"","requires_selling_plan":false,"selling_plan_allocations":[]},{"id":30274001240123,"title":"White \/ 3XL","option1":"White","option2":"3XL","option3":null,"sku":"1-DDL-H-W-3XL","requires_shipping":true,"taxable":false,"featured_image":null,"available":true,"name":"Don Diva Logo Unisex Hoodie - White \/ 3XL","public_title":"White \/ 3XL","options":["White","3XL"],"price":6000,"weight":907,"compare_at_price":8000,"inventory_management":null,"barcode":"","requires_selling_plan":false,"selling_plan_allocations":[]}],"images":["\/\/dondivaglobalmedia.com\/cdn\/shop\/products\/DynamicImageHandler_798b5973-3c00-4acd-beec-da66e68cebec.png?v=1598655308","\/\/dondivaglobalmedia.com\/cdn\/shop\/products\/DynamicImageHandler_8069f543-3f18-4a32-a6f8-58f46fbd1b2a.png?v=1598655798"],"featured_image":"\/\/dondivaglobalmedia.com\/cdn\/shop\/products\/DynamicImageHandler_798b5973-3c00-4acd-beec-da66e68cebec.png?v=1598655308","options":["Color","Size"],"media":[{"alt":null,"id":2711522082875,"position":1,"preview_image":{"aspect_ratio":1.0,"height":1155,"width":1155,"src":"\/\/dondivaglobalmedia.com\/cdn\/shop\/products\/DynamicImageHandler_798b5973-3c00-4acd-beec-da66e68cebec.png?v=1598655308"},"aspect_ratio":1.0,"height":1155,"media_type":"image","src":"\/\/dondivaglobalmedia.com\/cdn\/shop\/products\/DynamicImageHandler_798b5973-3c00-4acd-beec-da66e68cebec.png?v=1598655308","width":1155},{"alt":null,"id":2711522115643,"position":2,"preview_image":{"aspect_ratio":1.0,"height":1155,"width":1155,"src":"\/\/dondivaglobalmedia.com\/cdn\/shop\/products\/DynamicImageHandler_8069f543-3f18-4a32-a6f8-58f46fbd1b2a.png?v=1598655798"},"aspect_ratio":1.0,"height":1155,"media_type":"image","src":"\/\/dondivaglobalmedia.com\/cdn\/shop\/products\/DynamicImageHandler_8069f543-3f18-4a32-a6f8-58f46fbd1b2a.png?v=1598655798","width":1155}],"requires_selling_plan":false,"selling_plan_groups":[],"content":"\u003cmeta charset=\"utf-8\"\u003e\n\u003cul\u003e\n\u003cli\u003e\u003cspan\u003e 80\/20 cotton\/polyester fleece fabric\u003c\/span\u003e\u003c\/li\u003e\n\u003cli\u003eJersey-lined hood\u003c\/li\u003e\n\u003cli\u003eFront pouch pocket\u003c\/li\u003e\n\u003cli\u003eUnisex\u003c\/li\u003e\n\u003c\/ul\u003e"}
You may also like:
 80/20 cotton/polyester fleece fabric Jersey-lined hood Front pouch pocket Unisex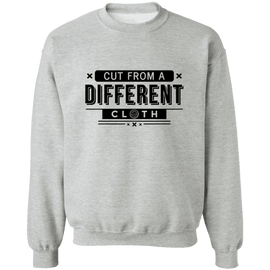 {"id":4575136809002,"title":"Cut From A Different Cloth Unisex Sweatshirt","handle":"g180-crewneck-pullover-sweatshirt-8-oz-9","description":"\u003cbr\u003e\n\t\t\t\t\t\u003cli\u003e8 oz; 50% cotton\/50% polyester\u003c\/li\u003e","published_at":"2023-01-08T15:34:16-05:00","created_at":"2020-09-15T16:00:46-04:00","vendor":"DDGM","type":"Apparel","tags":["apparel","Men","MENS","statement","Sweatshirt","unisex","women"],"price":4000,"price_min":4000,"price_max":4000,"available":true,"price_varies":false,"compare_at_price":null,"compare_at_price_min":0,"compare_at_price_max":0,"compare_at_price_varies":false,"variants":[{"id":31977395453994,"title":"Sport Grey \/ S","option1":"Sport Grey","option2":"S","option3":null,"sku":"1","requires_shipping":true,"taxable":true,"featured_image":{"id":15258035290154,"product_id":4575136809002,"position":1,"created_at":"2020-09-15T16:00:50-04:00","updated_at":"2020-09-15T17:28:15-04:00","alt":null,"width":1155,"height":1155,"src":"\/\/dondivaglobalmedia.com\/cdn\/shop\/products\/DynamicImageHandler_6dfe571c-b232-45fb-8a7e-987f7c16b567.png?v=1600205295","variant_ids":[31977395453994,31977395486762,31977395519530,31977395552298,31977395585066,31977395617834]},"available":true,"name":"Cut From A Different Cloth Unisex Sweatshirt - Sport Grey \/ S","public_title":"Sport Grey \/ S","options":["Sport Grey","S"],"price":4000,"weight":354,"compare_at_price":null,"inventory_management":null,"barcode":null,"featured_media":{"alt":null,"id":7431282327594,"position":1,"preview_image":{"aspect_ratio":1.0,"height":1155,"width":1155,"src":"\/\/dondivaglobalmedia.com\/cdn\/shop\/products\/DynamicImageHandler_6dfe571c-b232-45fb-8a7e-987f7c16b567.png?v=1600205295"}},"requires_selling_plan":false,"selling_plan_allocations":[]},{"id":31977395486762,"title":"Sport Grey \/ M","option1":"Sport Grey","option2":"M","option3":null,"sku":"1","requires_shipping":true,"taxable":true,"featured_image":{"id":15258035290154,"product_id":4575136809002,"position":1,"created_at":"2020-09-15T16:00:50-04:00","updated_at":"2020-09-15T17:28:15-04:00","alt":null,"width":1155,"height":1155,"src":"\/\/dondivaglobalmedia.com\/cdn\/shop\/products\/DynamicImageHandler_6dfe571c-b232-45fb-8a7e-987f7c16b567.png?v=1600205295","variant_ids":[31977395453994,31977395486762,31977395519530,31977395552298,31977395585066,31977395617834]},"available":true,"name":"Cut From A Different Cloth Unisex Sweatshirt - Sport Grey \/ M","public_title":"Sport Grey \/ M","options":["Sport Grey","M"],"price":4000,"weight":366,"compare_at_price":null,"inventory_management":null,"barcode":null,"featured_media":{"alt":null,"id":7431282327594,"position":1,"preview_image":{"aspect_ratio":1.0,"height":1155,"width":1155,"src":"\/\/dondivaglobalmedia.com\/cdn\/shop\/products\/DynamicImageHandler_6dfe571c-b232-45fb-8a7e-987f7c16b567.png?v=1600205295"}},"requires_selling_plan":false,"selling_plan_allocations":[]},{"id":31977395519530,"title":"Sport Grey \/ L","option1":"Sport Grey","option2":"L","option3":null,"sku":"1","requires_shipping":true,"taxable":true,"featured_image":{"id":15258035290154,"product_id":4575136809002,"position":1,"created_at":"2020-09-15T16:00:50-04:00","updated_at":"2020-09-15T17:28:15-04:00","alt":null,"width":1155,"height":1155,"src":"\/\/dondivaglobalmedia.com\/cdn\/shop\/products\/DynamicImageHandler_6dfe571c-b232-45fb-8a7e-987f7c16b567.png?v=1600205295","variant_ids":[31977395453994,31977395486762,31977395519530,31977395552298,31977395585066,31977395617834]},"available":true,"name":"Cut From A Different Cloth Unisex Sweatshirt - Sport Grey \/ L","public_title":"Sport Grey \/ L","options":["Sport Grey","L"],"price":4000,"weight":419,"compare_at_price":null,"inventory_management":null,"barcode":null,"featured_media":{"alt":null,"id":7431282327594,"position":1,"preview_image":{"aspect_ratio":1.0,"height":1155,"width":1155,"src":"\/\/dondivaglobalmedia.com\/cdn\/shop\/products\/DynamicImageHandler_6dfe571c-b232-45fb-8a7e-987f7c16b567.png?v=1600205295"}},"requires_selling_plan":false,"selling_plan_allocations":[]},{"id":31977395552298,"title":"Sport Grey \/ XL","option1":"Sport Grey","option2":"XL","option3":null,"sku":"1","requires_shipping":true,"taxable":true,"featured_image":{"id":15258035290154,"product_id":4575136809002,"position":1,"created_at":"2020-09-15T16:00:50-04:00","updated_at":"2020-09-15T17:28:15-04:00","alt":null,"width":1155,"height":1155,"src":"\/\/dondivaglobalmedia.com\/cdn\/shop\/products\/DynamicImageHandler_6dfe571c-b232-45fb-8a7e-987f7c16b567.png?v=1600205295","variant_ids":[31977395453994,31977395486762,31977395519530,31977395552298,31977395585066,31977395617834]},"available":true,"name":"Cut From A Different Cloth Unisex Sweatshirt - Sport Grey \/ XL","public_title":"Sport Grey \/ XL","options":["Sport Grey","XL"],"price":4000,"weight":467,"compare_at_price":null,"inventory_management":null,"barcode":null,"featured_media":{"alt":null,"id":7431282327594,"position":1,"preview_image":{"aspect_ratio":1.0,"height":1155,"width":1155,"src":"\/\/dondivaglobalmedia.com\/cdn\/shop\/products\/DynamicImageHandler_6dfe571c-b232-45fb-8a7e-987f7c16b567.png?v=1600205295"}},"requires_selling_plan":false,"selling_plan_allocations":[]},{"id":31977395585066,"title":"Sport Grey \/ 2XL","option1":"Sport Grey","option2":"2XL","option3":null,"sku":"1","requires_shipping":true,"taxable":true,"featured_image":{"id":15258035290154,"product_id":4575136809002,"position":1,"created_at":"2020-09-15T16:00:50-04:00","updated_at":"2020-09-15T17:28:15-04:00","alt":null,"width":1155,"height":1155,"src":"\/\/dondivaglobalmedia.com\/cdn\/shop\/products\/DynamicImageHandler_6dfe571c-b232-45fb-8a7e-987f7c16b567.png?v=1600205295","variant_ids":[31977395453994,31977395486762,31977395519530,31977395552298,31977395585066,31977395617834]},"available":true,"name":"Cut From A Different Cloth Unisex Sweatshirt - Sport Grey \/ 2XL","public_title":"Sport Grey \/ 2XL","options":["Sport Grey","2XL"],"price":4000,"weight":505,"compare_at_price":null,"inventory_management":null,"barcode":null,"featured_media":{"alt":null,"id":7431282327594,"position":1,"preview_image":{"aspect_ratio":1.0,"height":1155,"width":1155,"src":"\/\/dondivaglobalmedia.com\/cdn\/shop\/products\/DynamicImageHandler_6dfe571c-b232-45fb-8a7e-987f7c16b567.png?v=1600205295"}},"requires_selling_plan":false,"selling_plan_allocations":[]},{"id":31977395617834,"title":"Sport Grey \/ 3XL","option1":"Sport Grey","option2":"3XL","option3":null,"sku":"1","requires_shipping":true,"taxable":true,"featured_image":{"id":15258035290154,"product_id":4575136809002,"position":1,"created_at":"2020-09-15T16:00:50-04:00","updated_at":"2020-09-15T17:28:15-04:00","alt":null,"width":1155,"height":1155,"src":"\/\/dondivaglobalmedia.com\/cdn\/shop\/products\/DynamicImageHandler_6dfe571c-b232-45fb-8a7e-987f7c16b567.png?v=1600205295","variant_ids":[31977395453994,31977395486762,31977395519530,31977395552298,31977395585066,31977395617834]},"available":true,"name":"Cut From A Different Cloth Unisex Sweatshirt - Sport Grey \/ 3XL","public_title":"Sport Grey \/ 3XL","options":["Sport Grey","3XL"],"price":4000,"weight":560,"compare_at_price":null,"inventory_management":null,"barcode":null,"featured_media":{"alt":null,"id":7431282327594,"position":1,"preview_image":{"aspect_ratio":1.0,"height":1155,"width":1155,"src":"\/\/dondivaglobalmedia.com\/cdn\/shop\/products\/DynamicImageHandler_6dfe571c-b232-45fb-8a7e-987f7c16b567.png?v=1600205295"}},"requires_selling_plan":false,"selling_plan_allocations":[]},{"id":31977395650602,"title":"Black \/ S","option1":"Black","option2":"S","option3":null,"sku":"1","requires_shipping":true,"taxable":true,"featured_image":{"id":15258140082218,"product_id":4575136809002,"position":2,"created_at":"2020-09-15T16:41:40-04:00","updated_at":"2020-09-15T17:27:46-04:00","alt":null,"width":1155,"height":1155,"src":"\/\/dondivaglobalmedia.com\/cdn\/shop\/products\/DynamicImageHandler_cfda4c49-acf5-4081-b26c-0a939eb2bacf.png?v=1600205266","variant_ids":[31977395650602,31977395683370,31977395716138,31977395748906,31977395781674,31977395814442]},"available":true,"name":"Cut From A Different Cloth Unisex Sweatshirt - Black \/ S","public_title":"Black \/ S","options":["Black","S"],"price":4000,"weight":361,"compare_at_price":null,"inventory_management":null,"barcode":null,"featured_media":{"alt":null,"id":7431387217962,"position":2,"preview_image":{"aspect_ratio":1.0,"height":1155,"width":1155,"src":"\/\/dondivaglobalmedia.com\/cdn\/shop\/products\/DynamicImageHandler_cfda4c49-acf5-4081-b26c-0a939eb2bacf.png?v=1600205266"}},"requires_selling_plan":false,"selling_plan_allocations":[]},{"id":31977395683370,"title":"Black \/ M","option1":"Black","option2":"M","option3":null,"sku":"1","requires_shipping":true,"taxable":true,"featured_image":{"id":15258140082218,"product_id":4575136809002,"position":2,"created_at":"2020-09-15T16:41:40-04:00","updated_at":"2020-09-15T17:27:46-04:00","alt":null,"width":1155,"height":1155,"src":"\/\/dondivaglobalmedia.com\/cdn\/shop\/products\/DynamicImageHandler_cfda4c49-acf5-4081-b26c-0a939eb2bacf.png?v=1600205266","variant_ids":[31977395650602,31977395683370,31977395716138,31977395748906,31977395781674,31977395814442]},"available":true,"name":"Cut From A Different Cloth Unisex Sweatshirt - Black \/ M","public_title":"Black \/ M","options":["Black","M"],"price":4000,"weight":408,"compare_at_price":null,"inventory_management":null,"barcode":null,"featured_media":{"alt":null,"id":7431387217962,"position":2,"preview_image":{"aspect_ratio":1.0,"height":1155,"width":1155,"src":"\/\/dondivaglobalmedia.com\/cdn\/shop\/products\/DynamicImageHandler_cfda4c49-acf5-4081-b26c-0a939eb2bacf.png?v=1600205266"}},"requires_selling_plan":false,"selling_plan_allocations":[]},{"id":31977395716138,"title":"Black \/ L","option1":"Black","option2":"L","option3":null,"sku":"1","requires_shipping":true,"taxable":true,"featured_image":{"id":15258140082218,"product_id":4575136809002,"position":2,"created_at":"2020-09-15T16:41:40-04:00","updated_at":"2020-09-15T17:27:46-04:00","alt":null,"width":1155,"height":1155,"src":"\/\/dondivaglobalmedia.com\/cdn\/shop\/products\/DynamicImageHandler_cfda4c49-acf5-4081-b26c-0a939eb2bacf.png?v=1600205266","variant_ids":[31977395650602,31977395683370,31977395716138,31977395748906,31977395781674,31977395814442]},"available":true,"name":"Cut From A Different Cloth Unisex Sweatshirt - Black \/ L","public_title":"Black \/ L","options":["Black","L"],"price":4000,"weight":462,"compare_at_price":null,"inventory_management":null,"barcode":null,"featured_media":{"alt":null,"id":7431387217962,"position":2,"preview_image":{"aspect_ratio":1.0,"height":1155,"width":1155,"src":"\/\/dondivaglobalmedia.com\/cdn\/shop\/products\/DynamicImageHandler_cfda4c49-acf5-4081-b26c-0a939eb2bacf.png?v=1600205266"}},"requires_selling_plan":false,"selling_plan_allocations":[]},{"id":31977395748906,"title":"Black \/ XL","option1":"Black","option2":"XL","option3":null,"sku":"1","requires_shipping":true,"taxable":true,"featured_image":{"id":15258140082218,"product_id":4575136809002,"position":2,"created_at":"2020-09-15T16:41:40-04:00","updated_at":"2020-09-15T17:27:46-04:00","alt":null,"width":1155,"height":1155,"src":"\/\/dondivaglobalmedia.com\/cdn\/shop\/products\/DynamicImageHandler_cfda4c49-acf5-4081-b26c-0a939eb2bacf.png?v=1600205266","variant_ids":[31977395650602,31977395683370,31977395716138,31977395748906,31977395781674,31977395814442]},"available":true,"name":"Cut From A Different Cloth Unisex Sweatshirt - Black \/ XL","public_title":"Black \/ XL","options":["Black","XL"],"price":4000,"weight":489,"compare_at_price":null,"inventory_management":null,"barcode":null,"featured_media":{"alt":null,"id":7431387217962,"position":2,"preview_image":{"aspect_ratio":1.0,"height":1155,"width":1155,"src":"\/\/dondivaglobalmedia.com\/cdn\/shop\/products\/DynamicImageHandler_cfda4c49-acf5-4081-b26c-0a939eb2bacf.png?v=1600205266"}},"requires_selling_plan":false,"selling_plan_allocations":[]},{"id":31977395781674,"title":"Black \/ 2XL","option1":"Black","option2":"2XL","option3":null,"sku":"1","requires_shipping":true,"taxable":true,"featured_image":{"id":15258140082218,"product_id":4575136809002,"position":2,"created_at":"2020-09-15T16:41:40-04:00","updated_at":"2020-09-15T17:27:46-04:00","alt":null,"width":1155,"height":1155,"src":"\/\/dondivaglobalmedia.com\/cdn\/shop\/products\/DynamicImageHandler_cfda4c49-acf5-4081-b26c-0a939eb2bacf.png?v=1600205266","variant_ids":[31977395650602,31977395683370,31977395716138,31977395748906,31977395781674,31977395814442]},"available":true,"name":"Cut From A Different Cloth Unisex Sweatshirt - Black \/ 2XL","public_title":"Black \/ 2XL","options":["Black","2XL"],"price":4000,"weight":532,"compare_at_price":null,"inventory_management":null,"barcode":null,"featured_media":{"alt":null,"id":7431387217962,"position":2,"preview_image":{"aspect_ratio":1.0,"height":1155,"width":1155,"src":"\/\/dondivaglobalmedia.com\/cdn\/shop\/products\/DynamicImageHandler_cfda4c49-acf5-4081-b26c-0a939eb2bacf.png?v=1600205266"}},"requires_selling_plan":false,"selling_plan_allocations":[]},{"id":31977395814442,"title":"Black \/ 3XL","option1":"Black","option2":"3XL","option3":null,"sku":"1","requires_shipping":true,"taxable":true,"featured_image":{"id":15258140082218,"product_id":4575136809002,"position":2,"created_at":"2020-09-15T16:41:40-04:00","updated_at":"2020-09-15T17:27:46-04:00","alt":null,"width":1155,"height":1155,"src":"\/\/dondivaglobalmedia.com\/cdn\/shop\/products\/DynamicImageHandler_cfda4c49-acf5-4081-b26c-0a939eb2bacf.png?v=1600205266","variant_ids":[31977395650602,31977395683370,31977395716138,31977395748906,31977395781674,31977395814442]},"available":true,"name":"Cut From A Different Cloth Unisex Sweatshirt - Black \/ 3XL","public_title":"Black \/ 3XL","options":["Black","3XL"],"price":4000,"weight":563,"compare_at_price":null,"inventory_management":null,"barcode":null,"featured_media":{"alt":null,"id":7431387217962,"position":2,"preview_image":{"aspect_ratio":1.0,"height":1155,"width":1155,"src":"\/\/dondivaglobalmedia.com\/cdn\/shop\/products\/DynamicImageHandler_cfda4c49-acf5-4081-b26c-0a939eb2bacf.png?v=1600205266"}},"requires_selling_plan":false,"selling_plan_allocations":[]}],"images":["\/\/dondivaglobalmedia.com\/cdn\/shop\/products\/DynamicImageHandler_6dfe571c-b232-45fb-8a7e-987f7c16b567.png?v=1600205295","\/\/dondivaglobalmedia.com\/cdn\/shop\/products\/DynamicImageHandler_cfda4c49-acf5-4081-b26c-0a939eb2bacf.png?v=1600205266"],"featured_image":"\/\/dondivaglobalmedia.com\/cdn\/shop\/products\/DynamicImageHandler_6dfe571c-b232-45fb-8a7e-987f7c16b567.png?v=1600205295","options":["Color","Size"],"media":[{"alt":null,"id":7431282327594,"position":1,"preview_image":{"aspect_ratio":1.0,"height":1155,"width":1155,"src":"\/\/dondivaglobalmedia.com\/cdn\/shop\/products\/DynamicImageHandler_6dfe571c-b232-45fb-8a7e-987f7c16b567.png?v=1600205295"},"aspect_ratio":1.0,"height":1155,"media_type":"image","src":"\/\/dondivaglobalmedia.com\/cdn\/shop\/products\/DynamicImageHandler_6dfe571c-b232-45fb-8a7e-987f7c16b567.png?v=1600205295","width":1155},{"alt":null,"id":7431387217962,"position":2,"preview_image":{"aspect_ratio":1.0,"height":1155,"width":1155,"src":"\/\/dondivaglobalmedia.com\/cdn\/shop\/products\/DynamicImageHandler_cfda4c49-acf5-4081-b26c-0a939eb2bacf.png?v=1600205266"},"aspect_ratio":1.0,"height":1155,"media_type":"image","src":"\/\/dondivaglobalmedia.com\/cdn\/shop\/products\/DynamicImageHandler_cfda4c49-acf5-4081-b26c-0a939eb2bacf.png?v=1600205266","width":1155}],"requires_selling_plan":false,"selling_plan_groups":[],"content":"\u003cbr\u003e\n\t\t\t\t\t\u003cli\u003e8 oz; 50% cotton\/50% polyester\u003c\/li\u003e"}
You may also like:
8 oz; 50% cotton/50% polyester